UP CLOSE AND PERSONAL
by PHILLIP DAY
PART 10 – THE ELECTION INFECTION.
THE SILENT MAJORITY IS SILENT NO MORE
BAM, BIFF, SIZZLE - The hot August continues, and so does World War 3!
THE CABAL'S WAR
to scare world populations into accepting a Communist global New World Order (the "New Normal") under cover of a fake global COVID pandemic continued to take hits on multiple fronts this week.
HIT #1: The COVID narrative is eviscerated with the release of the explosive Plandemic 2 documentary, ripping the lid off the WHO/Gates COVID conspiracy.
HIT #2: Simultaneously, another film is released and goes viral – Shadowgate by Millie Weaver. Two intelligence whistleblowers detail the Deep State total surveillance apparatus. Weaver was arrested on the day of the film's release and subsequently charged. More details to follow.
HIT #3: President Trump made a major move this week naming Stanford doctor Scott Atlas MD a special advisor to the President, signalling a new change in COVID policy. Drs Fauci and Birx are no longer flavour of the month. Fauci's been out of action this week in any case, having a vocal-cord polyp removed.
HIT #4: Film is circulated showing Barack Obama predicting the coronavirus epidemic years before, even giving the timescale (five years).
HIT #5: German doctors emerge to state, "We have a lot of evidence that [COVID-19] is a fake story all over the world". Here's a Spanish doctor on MSM too, none too impressed with the official CV story.
HIT #6: Trump 'launches into tirade' against Andrew Cuomo, and accuses New York's governor of killing 11,000 in nursing homes after Cuomo slammed the president's COVID-19 'failure' at a virtual Democrat conference.
HIT #7: More trouble for the Cabal in Spain. "Doctors for the Truth" speak out in Madrid, denouncing COVID-19 as a false pandemic.
HIT #8: Huge anti-Marxist/anti-COVID rallies occur in South Korea and Argentina, which the Cabal-controlled mainstream media fails to cover.
HIT #9: In America, riots by Black Lives Matter/Antifa continue to make the subliminal case that the streets are too dangerous for voting in person in November's election, thus pushing mail-in voting which can be abused and manipulated. Trump responds with a new patented blockchain voting system whereby every voter receives a unique code in the mail and has to verify their identity and ballot information. The system is inviolable.
HIT #10: Attorney General Barr announces that federal agents have made over 1,000 domestic terrorist arrests (Cabal Marxist ground troops) through Operation Legend. Meanwhile, Portland Police tire of one Antifa protestor.
HIT #11: The US Navy reports that counter-narcotics operations have denied drug traffickers $2.5 billion through drug seizures (another Cabal finance source).
HIT #12: Trump announces a three-way peace agreement between the White House, Israel and the United Arab Emirates.
HIT #13: Ex-FBI lawyer Kevin Clinesmith pleads guilty in the first criminal case arising from John Durham's probe into 'Obamagate' – an investigation that seems set to indict Obama, Hillary Clinton and others for seditious conspiracy and treason.
HIT #14: Trump has suspended payroll taxes across America for the remainder of the year, retroactive to August 1, and vows permanently to terminate the tax if re-elected.

HIT #15: Trump announces human trafficking is now down 96% (another Cabal source of funding). This good news never made it to the mainstream media.
HIT #16: Trump's bioethics panel rejects 13 projects using body parts from aborted babies. The truth is also emerging about the type of COVID vaccine being developed by companies such as Moderna which have less an immune-boosting potential than a transhuman agenda.
HIT #17: Elsewhere, the shambles, lies and incompetence surrounding the fake pandemic continues. In Britain, more than 1.3 million coronavirus tests have been dropped from the Government's tally due to an "overcounting issue". The Government's website was updated on Wednesday to say "an adjustment of -1,308,071 has been made to the data." Whoops.
HIT #18: A new video has emerged explaining how the creepy psychological measures implemented by governments, and the fake pandemic itself, actually represent a series of co-ordinated torture measures designed to break our will, isolate us, create an all-pervading doubt of the world we inhabit, and compel us to view ourselves as sick when we're not, and in need of treatment for life.
HIT #19: More hit pieces emerge this week on the Cabal's real power, which lies in an interlocking series of global mega corporations calling the shots on media, social media, as well as manufacturing demand worldwide. Trump's visual and relentless attacks on Cabal 'fake news', and the now heavily-censored social media platforms, continue to awaken the masses. The message: Small family-owned businesses are vital in spreading control and risk, and citizen journalism provides a check-and-balance system to ultimate corporate and governmental control of national populations.
HIT #20: To this end, Trump is finally asked the question this week by the mainstream media (MSM), viz: What do you think about the QANON movement which has gained a lot of followers during the pandemic? The MSM, essentially controlled by six Cabal corporations, now realises it is losing control of the narrative due to the exponential growth in the number of Q-coordinated anonymous citizen journalists (QANONS) – variously estimated at 100–250 million worldwide - who are exposing the Cabal cult.
HIT #21 (A BONUS, SEEING AS IT'S YOU)

But the Cabal is fighting back, as you knew they would.
Authorities in Australia have given themselves the power to have police remove children from the custody of their parents to ensure compliance with coronavirus rules. A mother is stopped from entering Queensland to be with her sick newborn son.
In the Chinese Communist Republic of Victoria, Australia, premier Daniel Andrews moves to extend his state of emergency capabilities indefinitely, even though no-one's dying of COVID.
Australia's prime minister Scott Morrison says the coronavirus jab will be 'as mandatory as you can make it' for Aussies (good luck, Scott). The Australian Daily Mail reports in outrage that thousands of "moronic" [sic] anti-vaxxers are launching a social media 'war' against the vaccine. Can you smell the panic?
In between heavy-handed tactics on citizen rebels, Aussie police are also preparing to launch their aerial drone arsenal in a crackdown on COVID rule-breakers. High powered drones are being used to find wicked people not wearing masks, and track cars which have strayed too far from home.
And don't think of going to an ATM to withdraw cash Down Under. Australia's big four banks are currently removing thousands of the machines and shutting down hundreds of branches 'as the coronavirus crisis pushes the nation closer to a cashless society'. Can't have filthy cash changing hands and infecting everybody.
On the world stage, Marxist Cabal chief George Soros complains that there is an 'international conspiracy' working against him, and calls Trump a 'confidence trickster'. This would be the same George Soros who donated $220 million to the radical Black Lives Matter groups currently smashing up American Democrat-run cities, vowing to 'End Policing as We Know It'.
Which is a tad rich. When BLM/Antifa showed up at the annual massive patriots motorcycle rally at Sturgis, South Dakota to start trouble, they had to have a police cordon to usher them to safety.
In the cyber war, the Cabal's Twitter, Facebook, Google, YouTube and Instagram combos are ripping down Trump-supporting QANON accounts faster than a dog on sausages. I've just been served a 7-day Facebook ban for posting this, an interview between radio personality Glenn Beck and the fired Dr Simone Gold on the benefits of Hydroxychloroquine. Dr Urso won't be ignored either. He says HCQ works and effectively ends the pandemic.
It's not good to be allied to the Cabal right now, as this local council found out. The sheep are being prodded towards violence, and the Silent Majority grows daily less silent and more horsed off. This is what Cabal panic looks like. And this. And this.
Oh boy, and then Trump says this in Wednesday afternoon's press conference when asked his thoughts on the 'QANON conspiracy'. His response is classic. The print media spits the dummy. More panic in DC. And these guys don't know what to do about it.
We are now the news.
How long before we get a false flag attack and it's blamed on some crazy who burbles he's a QANON Trump supporter? Any bets? Any?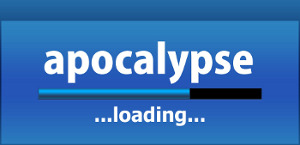 BAAA HUMBUG!!
When the majority of the sheep are awake to what's happened, COVID will vanish. I'll even venture a date on it – November 4. What will it take to wake up the sheep in the meantime? The authorities are trying their best to snap you out of your Stockholm and Munchausen Syndromes with ridiculous edicts, but you've got that white-knuckle grip on your mask and keep listening to Jeremy Vine. I mean, authorities order masks to be worn outdoors in Bergerac, France… but only for 2 days a week? That would be Wednesdays and Saturdays? HELLO??.
And the French sheep bleat, "I will obey!" (obviously in French)
Or Bill Clinton lecturing Donald Trump about 'proper conduct' in the Oval Office?
How about them apples, Monica?!
Or Michelle Obama blasting President Trump for ripping migrant children from their parents and "throwing them into cages", when in fact it was Barack Obama's administration that built them?
Or the symbols on the aircraft engine covers in this Australian news bulletin at marker 1:16?!
Honestly, estimates are that 4-6% of the population have been so effectively gaslighted that they are lost forever - willing to believe anything they're told to their own destruction. You could be married to one. This doctor treated his last Covid-19 patient SIX MONTHS AGO. Since then he's treated hundreds of COVID-related collateral damage cases: depression, anxiety, anger, divorce, drug abuse, mask trauma (impetigo, asthma, fatigue, headaches, syncope, etc.), and a slew of hopelessness. Fight the fraud!
Here's a list of countries which have currently banned face coverings, while UK's Birmingham authorities set up a snitch hotline so you can dob in coronavirus rule-breakers as 'infection rates rise' (via fake testing).
Simon Dolan wonders "what happened to the large spike in cases expected after the BLM riots in London a couple of months back. You know, when tens of thousands of people got together in close proximity shouting and screaming. Must have been an awful lot of droplets about."
THE ELECTION INFECTION – PREDICTIONS
Of course, this never had anything to do with any virus, and everything to do with the New World Order Communist coup that failed. Here are some of the events I think could kick off in the coming weeks and months.
China and Iran, two final bastions of the Deep State, need to be taken out. Perhaps a watery judgment unleashed upon the Chinese Communist Party and their major Yangtse-based manufacturing zones? A Cyrus-like deliverance (Make Iran Great Again - MIGA) for the peoples of Iran? Stay tuned.
Major unrest, false flag attacks and stunning revelations in the lead-up to Trump regaining the White House in early November. The mainstream media's narrative is now broken, so DJT could storm home with the largest election landslide in American history.
Cue the alien invasion? I'm only half-joking. These people are sick.
Hordes of citizens are already rising up around the world in outrage over COVID, vaccines, the lies, the needless deaths and bankruptcies, and the plight of the millions of children who vanished. There may be a second lockdown in some areas to keep populations safe while the clean-up proceeds.
In the end, though, people want a life. They demand law and order, control over their own bodies, safe streets and a booming economy. And police! And their children safe and not stolen. Trump is the only leader who has the will and resources to deliver this. And if he does deliver, the cure could ripple out around the world almost overnight.
But if America falls, the rest of the world goes with it.
Post-election, I think there will be major Democrat-pushed riots across the US as the white hats unseal all those indictments and carry out hundreds of arrests. Opposition will be swiftly stamped upon. BLM and Antifa have been mapped by the Feds for many months, and their dismal deeds have now been witnessed for all to see. People have had enough.
If there is justice left in the world, Obama and the Clintons will be indicted for treason, murder and crimes against humanity, along with countless others of the Cabal worldwide. Guantanamo Bay awaits, having been expanded to almost four times its original size.
Hollywood will be eviscerated in the coming storm as this multi-generational Satanic Cabal, which also has deep roots in the entertainment industry, is torn out for all to see.
And we all MUST see and be dismayed together so this cannot happen again, at least in our lifetimes and those of our children. Do you understand who we are battling against? That we wrestle not against flesh and blood? If you don't yet recognise that this is a spiritual war, you soon will.
I get calls from worried Christians. Here's my take. I don't personally believe that these need be the classic 'End Times', any more than they were in 1914, 1939 and other historic moments of worldwide upheaval. God has traditionally extended grace to mankind and a chance for us to turn from evil, get our house in order, so our land may be healed (2 Chron 7:14). We must seize this chance because the alternative doesn't bear thinking about. To paraphrase Thomas Jefferson, "God is just, but His justice cannot sleep forever."
On the positive side, the war could already be won. There are whirlwinds of rumours. Grandiose promises of our future bandied about. Of gold-back currency resets, a debt jubilee, hundreds of forbidden cures released, Pharma humbled, an Awakened World. Are these false lights to lure and trap the unwary? We shall see.
In the meantime, as with all the affairs of mice and men, truth is treason in the empire of lies, yet we must speak it. Who do you trust? We must question everything. Show compassion for those who don't get it yet. Be there for each other and become shepherds for everyone else. Keep spreading the truth for better or worse. Because the truth sets you free.
By the way, this is what it feels like to live history!
And there you are, right in the middle of it.
PREVIOUS REPORTS IN PHILLIP'S WW3 SERIES
SITUATION REPORT PART 1 – COVID SUMMARY

SITUATION REPORT PART 2 – DEEP STATE SUMMARY

SITUATION REPORT PART 3 – THE ENEMY BECOMES DESPERATE

SITUATION REPORT PART 4 – OPERATIONS ONGOING: EYES ON

SITUATION REPORT PART 5 - THE DAM IS BREAKING, ENOUGH MUST SEE

SITUATION REPORT PART 6 - AUGUST WILL BE 'HOT' – MASKS AT THE READY!

SITUATION REPORT PART 7 - WELCOME TO THE RECKONING. IT'S GOING TO BE BIBLICAL
SITUATION REPORT PART 8 - AUGUST ON FIRE. DEEP STATE IN TOTAL PANIC
SITUATION REPORT PART 9 - BOOMS ARE JUST THE BEGINNING. THE WORLD IS WATCHING
WANT TO JOIN THE RESISTANCE?
Credence has a research group on the uncensored platform MeWe. It's easy and fun to use, and you'll be part of the action as it unfolds in real time.
Here's how to join:
Go to www.mewe.com. Set yourself up with a personal profile complete with pretty picture. Notice it says FREE FOREVER, so don't sign up for the premium thing, and skip the free trial.
Then enter https://mewe.com/join/credencehealth in your browser (not the MeWe search window!) and apply to join. Admins will then add you to the group.
Bring all your friends with you. Hundreds have done so already, so if you're not sure how to do it, any one of your colleagues on this group will be only too happy to help.