UP CLOSE AND PERSONAL
by PHILLIP DAY
IF YOU'RE NOT TAKING FLAK, YOU'RE NOT OVER THE TARGET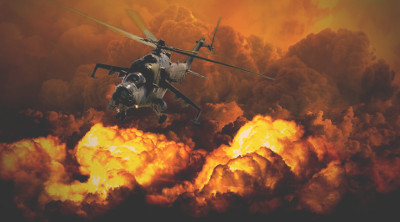 The Cabal's war to scare world populations into accepting a Communist New World Order under cover of a fake global pandemic continues. Lots of action. Here are the stories that made the REAL news this week. Firstly….
THE COVID PANDEMIC THAT NEVER WAS
That would be the world's most lethal pandemic – so deadly in fact that you have to have a fake test to find out if you actually have it, because you could be an asymptomatic carrier. The same scam they pulled with AIDS.
This week, we've had a Chinese virologist claiming she has proof COVID-19 was made in Wuhan lab. I trust her about as far as I can swing a moose, which is not far.
In a 13 June article, the Independent reported that unlawful 'do not resuscitate' orders were being placed on patients with a learning disability during the coronavirus pandemic without families being consulted. I don't suppose that was ever rescinded (stay the heck out of hospitals if you are able). Meanwhile, stay safe! Thank you, NHS workers! You're the best!
An insightful article and video reveal the true extent of the evil, cruel and psychotic nature of the people who have propagated the COVID scam. Those of us who continue to acquiesce to the lies being fed to us and wear a mask? Congratulations! You've past the first totalitarian Compliance Test with flying colours. Next comes the vaccine. Now what will you do?
This is a training programme to try to get you to see that when populations live on auto-pilot and do not stand up for their freedoms, you get this mess. Continue on this path and you are heading for a never-in-history level of grief, loss of freedoms and tyranny that you cannot now imagine. When a global government goes bad, you're cooked at that point.
ARE YOU GETTING THIS YET? WHAT ABOUT YOUR NEIGHBOURS?
You're worried what they'll think about you so it's best saying nothing.
"What about you, Phillip? Aren't you worried about losing friends over all this?"
"Me? I had a friend once. GET UP OFF YOUR KNEES AND BECOME COURAGEOUS, or you'll disgust yourself for the rest of your life!"
You need to be a Nina!" "Nina! Nina! Nina!"
Not a whisper of objection from British MPs. Just crickets. Wait! One Tory MP says he is 'not willing to live' under the government's COVID restrictions! Wouldn't get away with that attitude Down Under, Sunshine. Führer Andrews is trying to pass a bill right now to bang up people like you just for wrong-thinking. And your family too. Maybe even your dog.
Or you might get run over and/or a head-stomping – depends how the goons feel. All this unpleasantness! IF YOU JUST DIDN'T PROTEST!
Yes, the Victorian Reichtag is hoping to push through a new bill allowing them not only to detain 'high-risk' coronavirus spreaders. Anyone deemed 'high risk' by health authorities could be forcibly detained, including conspiracy theorists or anti-lockdown protesters who refuse to isolate.
Is it just me or have you noticed Dan Andrews and his chicken-troopers seem to have a particular aversion to WOMEN?
In the UK: "My son was sobbing when he came out of school, and said 'you're all going to die because I'm going to catch coronavirus and pass it to you and daddy, and it will all be my fault!' " Your caring government did this.
Here is a graph of UK deaths from 'coronavirus'. "As of today, children's birthday parties are banned. Tell me you think that's proportionate."
LOCKDOWNS ON THE WAY
Israel becomes the first country to lock down nationwide for a SECOND time, with a new three-week coronavirus crackdown hitting the major holiday of Yom Kippur.
Britons 'face 10pm curfews and pubs could be forced to shut in just TWO WEEKS' unless the Rule of Six brings down COVID cases (to be determined by the fraudulent test).
Rumours on the Internet abound that Israel and Britain need some tunnels clearing. Can't verify. There are these articles though:-
Army Is Spending Half a Billion to Train Soldiers to Fight Underground
June 24 2018 article
The Subterranean Battlefield: Warfare is Going Underground, into Dark, Tight Spaces
February 26 2019 article
UK: The DUMB's and localised lockdowns – Cannot verify, posting as is.
But schools WON'T shut. There's that smart virus again. Only active after 10pm!
YOU GIVE IN WILLINGLY
Meanwhile the COVID narrative continues to get shot full of holes to wake up the Deep Sleep Sheep. Boris Johnson's Rule of Six 6 just had an exemption passed – wait for it - for grouse shooting and similar field sports. Yes, up to 30 people can gather to hunt with guns because it's classed as a licensed outdoor sport! Well, so is rioting! The government allowed the statue-bashing, remember?
The police even knelt before the rioters. ARE YOU AWAKE YET?

Across the world we are being encouraged to snitch on our neighbours, which most sheep will. Dr Shillary Jones reminds us that he wants 'a compliant population' (sound familiar?): Shillary goes one stage further: "6-6-6! It is dead simple, and there are NO exceptions!"
The Devil you say, Sir!
Hmmm. Six feet apart, wearing masks – THAT sounds familiar. "You are taking part in a Luciferian ritual. Willingly. The global occult ritual of mask-wearing signals your consent to your new, subservient position under your new masters, and the loss of your position as a vocal representative of, or vocal mouthpiece for the Word of God on this Earth."
Well done, Church of England. They got you to bow to Satan. Willingly.
Ritual handwashing - The washing away of your old life and order. I'm not kidding.
Rituals carried out in plain sight mean everything to Satanists. Here's downtown Canberra, the capital of Australia, on Google Earth.
Here's the opening ceremony for the Alps Gotthard Base Tunnel. Here's the All Seeing Eye of Horus performed during the 911 memorial service at Ground Zero in New York. Kinda tells you who really brought down those towers. Oh, and there's this.
Cloth masks are scientifically worthless. They are a mind control device exercising you in compliance. Take them off and burn them. I made another speech in a shop this week. People ARE listening. They don't like the wretched things either.
And stop using the toxic hand-sanitiser at every opportunity! Twenty-five seconds is all it takes for that junk to get into your bloodstream. It's also inflammable, so don't be smoking either or… well you know.
HERE IS YOUR WEEKLY REMINDER
THERE IS NO KILLER VIRUS, DO YOU GET IT YET?
If your brainwashing causes you to recoil at THIS GOOD NEWS, go through this.
Right, on to…
THE VACCINE FROM HELL (Oxford/Astra-Zeneca)
Trials have resumed after that hiccup last week. US regulators have blocked resumption of the US trial of said jab however after a rare spinal complication in that poor UK trial participant. The company denies the jab was to blame.
President Donald Trump has dealt a blow to Bill Gates by renouncing US support for COVAX, the World Health Organization (WHO=CHYNA) initiative aimed at pushing an experimental coronavirus vaccine on the world. Donald never gave them the money. He never intended to. Optics. 5D chess.
Elsewhere, hospitals may be slow to add Vitamin D to COVID-19 (flu) treatment regimens because of a loss of income. Who knew? There's an impressive body of evidence for throwing in high doses of Vitamin C too. Problem is, vitamins don't make Porsche payments, and Zuckerberg doesn't like you talking about it – I was dished three separate Facebook bans for even mentioning the C word.
Then two days ago the entire Credence forum of 19,300 people was taken down for not conforming to Facebook Community Standards. I'm amazed it lasted as long as it did with what we were posting.
If you're not taking flak, you're not over the target.
We're now on our backup forum on uncensored MeWe (bliss) – join us below.
Those who know DON'T WANT THE VACCINE. And they don't want the 'mist stuff' either. Ex-NHS nurse Kate Shemirani "just spoke to 4 registered nurses in different regions administering the flu mist in schools. Not one of them could name any of the ingredients or the effects on the human body. Not true informed consent. Therefore, medical battery in a court of law. Angels, my a$$."
PROTESTS AND PUSHBACK
Speaking of Invincible Kate, there's another whizzbang protest happening tomorrow/today/this Saturday in London's Trafalgar Square at High Noon.
Kate: "C'mon folks! This is going to make history! Streamed live worldwide! Linking with Drs and Senators overseas, veterans, ex-cops, whistleblowers, politicians fighting for us! Dr Andrew Wakefield and David Kurten will be speaking. Be there! I'm a guest MC. A story for your future great grand kids! We fought and won!"
There's the British spirit. And here's some Aussie juice too. Keep fighting. Keep the pressure on. And repeat after me, "I DO NOT CONSENT!"
And get ticked off, will you? The evil ones fear you when you're angry.
They fear mankind waking from its 244-year sleep and realising what they've done to us and our families in all those wars they started and fuelled.
THE ELECTION
For those who haven't worked it out yet, the Chynah Virus is The Election Infection. The sole reason for this whole pseudo-medical CV drama that's cost you one year of your life was so the evil ones could rig the election to eject Trump from the White House on November 3 to save their 244-year plan.
It sounds weird when you first hear it, but everything you see playing out on the world stage right now, in whatever country you dwell, is the archetypal war of good versus evil. You are living in Biblical times.
I have covered aspects of this multi-generational Satanic mafia in my books, such as The Mind Game, Cancer, Why We're Still Dying to Know the Truth, Ten Minutes to Midnight, Health Wars, The Truth About HIV and the Origins series. Here's the short version. And here's you alive today watching it being dismantled before your very eyes. Torn out by the roots. But don't expect the wicked to go quietly because they won't. They want everyone to hate Trump with every fibre of their being because he's the Reaper.
If Trump does get back in - and he will, by probably the greatest landslide in American electoral history - many evil ones will literally not survive the clean-up. Trump promised a storm and the storm is coming. The nature of asymmetrical warfare is such that your enemy has no clue what's real and what isn't, and hasn't the faintest idea what you're going to do next.
President Trump fully intends to invoke the 14th Amendment. This permits him to strip Electoral College votes from US states supporting censorship against the voters (i.e. MSM, Facebook, Twitter, et al). The 14A empowers him to conduct mass arrests of mayors, governors and judges who support, for example, treasonous elements such as BLM and Antifa. And there's nothing the evil ones can do about any of it other than to assassinate a duly elected president (they can try but he's very well insulated), attempt to rig the election with mass fake ballots, or else mount a hard coup from within on a full armed citizenry with a ragtag army of hot-pocket-munching soy-boys. Good luck with that.
So now you see why the George Soros-backed coalition is preparing for post-election day chaos. Soros has always tried to remain behind the scenes but this week, former US House Speaker Newt Gingrich called him out for the criminal he is to a hilarious reaction from Fox's bought-and-paid-for TV panel.
The COVID narrative will mysteriously disappear on November 4 when America dissolves into Cabal-induced bedlam, which Trump will swiftly stomp upon. Satan's foot-soldiers have already openly declared that they will never accept the election result, but their morale is now failing. Even a bonehead doesn't want 60 years in Guantanamo Bay or other SuperMax if they can avoid it.
Meanwhile indictments for seditious conspiracy, RICO, treason and crimes against humanity are now being progressively unsealed by Trump and the patriots – around 185,000 of them – covering everything from criminals in the world media, social media, politicians, Hollywood stars, industrialists, Big Pharma, Bill Gates et al, Antifa, along with members of the public and foreign armed forces worldwide, on whom the white hats have the total goods.
Two other entities also need to be brought down: Not China but the Chinese Communist Party (a watery fate is planned?). And not Iran but the murderous mullahs of Iran. Where's a Cyrus when you need one? Make Iran Great Again! MIGA!!
So the world looks to America, for it will be from America that the cure ripples out, bringing quick relief to the nations. This was the essence of Putin's meeting with Trump, during which Putin handed Donald a football and stated, "Mr President, the ball is in your court."
While Trump continues to notch up accomplishments in arresting and indicting sex traffickers, paedophiles and forcing resignations worldwide – he's orchestrated three peace treaties in two weeks: Serbia/Kosovo, Israel/UAE and Israel/Bahrain, and been nominated for the Nobel Peace Prize TWICE. Nancy Pelosi is coughing up a hairball. At least seven more Islamic states are expected to normalise relations with Israel in the coming months.
Which is causing problems in an unexpected sector.
Some Christians are nervous that the 'Abraham Accords' represent 'the covenant with many' which Israel signs (1 Thess 5:3; cf. Eze 38:11-12), that heralds the End Times and the slaughter of millions. Who knows? Not much any of us can do about it individually. People of faith should be both joyful on the one hand - that leaders are talking instead of killing each other (Matt 5:9; Rom 12:18) - and cautious and prayerful on the other. For me, God is in control and He's visibly bringing the evildoers to justice and working out His Will among the nations. And like always, God raises up leaders and warriors to accomplish just that.
Others believe Trump and the Q Team are all in on it and part of the Cabal, ushering in the New World Order after seemingly ridding the world of mankind's enemies. I have a long answer and a short answer to this. The short answer is here. The longer answer gets into Trump's desire to leave a legacy. He's 74. However long he has left, a man of his nature is thinking about a legacy. Does he wish to be remembered as a man raised up by God who headed the effort to deliver America and the world? Or has he knowingly conspired with Satanic forces all along, and is he willing to go down as the greatest traitor who ever lived?
Here's another way of looking at this question. What if Hillary had won in 2016? Where would the world be now?
Have a think about that over the weekend.
Until next week, you are safe in this moment!
PREVIOUS REPORTS IN PHILLIP'S WW3 SERIES
SITUATION REPORT PART 1 – COVID SUMMARY

SITUATION REPORT PART 2 – DEEP STATE SUMMARY

SITUATION REPORT PART 3 – THE ENEMY BECOMES DESPERATE

SITUATION REPORT PART 4 – OPERATIONS ONGOING: EYES ON

SITUATION REPORT PART 5 - THE DAM IS BREAKING, ENOUGH MUST SEE

SITUATION REPORT PART 6 - AUGUST WILL BE 'HOT' – MASKS AT THE READY!

SITUATION REPORT PART 7 - WELCOME TO THE RECKONING. IT'S GOING TO BE BIBLICAL
SITUATION REPORT PART 8 - AUGUST ON FIRE. DEEP STATE IN TOTAL PANIC
SITUATION REPORT PART 9 - BOOMS ARE JUST THE BEGINNING. THE WORLD IS WATCHING
SITUATION REPORT PART 10 – THE ELECTION INFECTION. THE SILENT MAJORITY IS SILENT NO MORE
SITUATION REPORT PART 11– DELETE THE ELITE! NEVER STOP YOUR ENEMIES WHEN THEY ARE DESTROYING THEMSELVES
SITUATION REPORT PART 12 - THE BATTLE COMMENCES. TWO ROCKY MONTHS AHEAD, THEN 'E' DAY!
SITUATION REPORT PART 13 – ALL IT TAKES FOR EVIL TO TRIUMPH IS FOR GOOD MEN TO DO NOTHING
WANT TO JOIN THE RESISTANCE?
Credence has a research group on the uncensored platform MeWe. It's easy and fun to use, and you'll be part of the action as it unfolds in real time.
Here's how to join:
Go to www.mewe.com. Set yourself up with a personal profile complete with pretty picture. Notice it says FREE FOREVER, so don't sign up for the premium thing, and skip the free trial.
Then enter https://mewe.com/join/credencehealth in your browser (not the MeWe search window!) and apply to join. Admins will then add you to the group.
Bring all your friends with you. Hundreds have done so already, so if you're not sure how to do it, any one of your colleagues on this group will be only too happy to help.