UP CLOSE AND PERSONAL
PHILLIP DAY
THE SILENT MAJORITY WATCHES. THE WORLD IS RIGGED FOR RED!

Are you hanging in there? Not far to go now. Hold the line….
More woes poured out this week upon the Marxist enemies of humanity who, like cockroaches exposed to the light, are now keenly feeling the pain as they scurry for cover.
You know, the same demons who forbade the cures that could have saved you; poisoned you with even their most innocuous products; detonated bombs in your streets; enslaved you with non-existent debt; ravaged your countries with world wars; carried out controlled demolitions of packed skyscrapers; organised those school shootings; gave your kids brain-damage with their toxic vaccines; murdered 30 million unborn babies since 1973 - in some cases after 'harvesting' the baby for saleable body-parts while the child was still alive.
Who robbed you of 2020. Have you had enough yet?
Call them what you want. I know what I call them, and they're coming down. The Cabal's plan to scare world populations into accepting a Communist New World Order under cover of a fake global pandemic is being shattered before our very eyes. Red October is here, and the Hunters just became the Hunted.
Here are the stories that made the REAL news over the past seven days, not coming to a mainstream media fish-wrapper near you anytime soon.
THE COVID PLANDEMIC
Dr. Reiner Fuellmich, a consumer protection trial lawyer, member of the German Corona Investigative Committee and International Network of Lawyers, just released a searing indictment of all those who have fuelled the Coronavirus hoax, calling it "probably the greatest crime against humanity ever committed." Watch this, then spread far and wide.
On Monday in the US, three top international epidemiologists announced their latest initiative to reopen society and resume life in the West 'for those who are not vulnerable to the coronavirus'.
In a Britain facing further lockdowns over a fake testing frenzy, warrior nurse Kate Shemirani exposes another murderous agenda most have no clue about:
"On the 29th April 2020, NICE [The National Institute for Health and Care Excellence] gave doctors and nurses the authority to remove all food, water and essential medication from patients who could not reach their life goals, and who registered a critical frailty score of 6 upwards. I call that GENOCIDE. A blanket DNR (Do Not Resuscitate) order operates across the UK."
Your taxes at work. Not NICE.
As the worldwide Communist coup founders, and the patriot wolves circle, are we seeing attempts by the scientific élite to bury the truth about COVID-19? In fact, was COVID ever anything other than the greatest psychological operation ever foisted upon the world, employing precisely the same playbook as "HIV/AIDS"?
A simple question: Where is the virus?
Certainly the Devil's orchestra has been conducted in both cases by none other than that smooth-talking swamp troll, Dr Anthony Faustus, who knew about hydroxychloroquine way back in 2005. Which means no-one had to die, especially hooked up to a 'ventilator'.
Last week, a group of over 500 medical doctors in Germany made a statement which shocked the world's press: "The Corona panic is a play. It's a scam. A swindle. It's high time we understood that we're in the midst of a global crime."
In Spain a group of 600 medical doctors called 'Doctors for Truth' made a similar statement during a press conference, which was subsequently fact-checked by non-medical activists at Facebook.
Dr Simone Gold in America throws up her hands: Out of 70,000+ positive reported COVID-19 cases in American universities (using the fake PCR 'virus test'), there were three hospitalisations and zero deaths!
Spot on, Simone. In pandemics, people DIE. NO-ONE'S DYING. At least not from a virus so deadly you have to shove a rod up halfway into your brain to see if you've got it. If masks cover our deadly mouths, what's wrong with MY SPIT?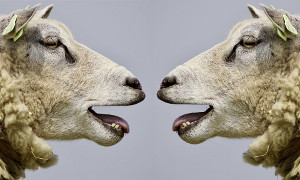 SHEEPLE
There's nothing like bad news to wake up the public, even in "If-We-Do-What-They-Say-I'm-Sure-It-Will-Be-All-Right" Britain. Here's another belter from UK Health minister Matt Hancock: Cancer patients will only be treated if Covid-19 stays 'under control'. Which, if they had their way, would always be never. Which, come to think of it, if you have cancer, is actually good news if you've been following me on those toxic treatments for a while.
Meanwhile, the Armed Forces are on Britain's streets handing out fake test kits to detect a virus the CDC says it doesn't have.
Simon Dolan: "Sports gone, concerts gone, cinemas gone, socialising gone, pubs gone, theatres gone. Sex banned unless living together. Essentially, if you enjoy it, it's gone. How much longer before the last remaining people wake up?"
If the evil ones had their way, it would always be never.
At least the House of Commons bar is still open.
And what does this sign even mean?
Melanie Aldridge of the Alliance for Natural Health fumes: "This last week in the UK has seen citizen restrictions tighten without sufficient scientific basis (based on PCR-assessed infections, not disease) - or seeming logic; parliamentary bills, that would have MPs from the past turning in their graves, sail through parliament with nary a whisper of opposition. Downing Street rubbishes the call from nearly 10,000 scientific and medical experts (and over 90k citizens) to change the approach to the pandemic; and notice that a town near you may soon be policed by new AI-powered surveillance cameras to monitor social distancing."
Just one problem, Melanie. There is no virus and no pandemic. There is, however, the flu (COVID). A fatal motorcycle accident (death by COVID), and falling out of an aeroplane without a parachute (death by COVID). Remember, it's a COVID death for any reason within 28 days of a positive fake test.
The only approach to what's happened should be heads on spikes up Whitehall, and when we've run out of spikes, executions on Tower Hill. You know, the traditional British punishment for treason.
I told you these weasels weren't going down without a fight. Well, the Scottish should be up for a scrap now. Nicola Sturgeon just shut the pubs in Glasgow for 16 days. I mean, that's like bombing Parliament, only worse.
In America, Communist Governor Gavin Newsom says that citizens who eat out at restaurants should put on their mask 'between bites'. Can you beat it? Back story? Our Gavin has been taking beaucoup Chynah dollars, has grievously betrayed his country with malice aforethought, is either up for the chop or GITMO, so Trump could well have given him this script just to humiliate him.
Meanwhile, Californians put on their masks between bites and vote Democrat.
Or will they?
FACE NAPPIES
You lot are grappling with that mask thing, I know, so here's my advice. "Two letters! N-O!" No-one wants to wear them. They're filthy rags, don't stop any alleged airborne squiggly things, and force you to rebreathe your own bacteria so you can nurture a staph infection or worse.
And you look like a prat.
And you're a prat if you wear one because you're allowing Boris and that Hancock to tell you and your family to restrict your natural breathing and intake of oxygen for NO REASON. If you won't take it from me, here's Dr Shillary Jones.
Face it, the only reason you're wearing a mask is you don't want people confronting you, which even the BBC encourages using taxpayer funding! Me, I can't wait to get out there and put my faceless mug about town. In fact, I'm a right Karen-magnet (apologies to proper Karens reading this).
SAINSBURY'S DOOR KAREN: "Sorry, Sir, you need to wear a face covering to come in the store."
Me: "I'm mask exempt."
SAINSBURY'S DOOR KAREN: "Oh. Go right in, Sir."
Bam-Bosh-Bonjour, but no miracle. Sainsbury's wants my £200, simple as that. Also, there's no mask law, these are civic mandates with threats of fines. Unenforceable, as the head of London's Metropolitan Police, the suitably named Cressida Dick, knows only too well. See this article. Ask yourself why a copper of Cressida's protuberant pre-eminence would not LEAP at enforcing the law… if it were a law. Instead, she lamely tells the public to SHAME those not wearing masks.
I am beyond shame on this, and you should be too.
In fact, for someone in Britain to enquire why I'm NOT wearing a mask puts them in breach of Section 29 (5) (a) of the Equality Act 2010. Moreover, to deny me goods and/or services because I refuse to disclose why I'm not wearing a face nappy puts them in breach of Section 13 (1) of the same Act. Now, THAT'S the law.
Then again, try that in Chicago and you'll get shot, then tazed, then shot again and knifed for good measure to make sure you comply. In Victoria, they just strangle the $*** out of you, cuff your hands behind your back, then slip Mao's Little Red Book into your pocket for later.
DONALD TRUMP AND THE MIRACLE CURE
I left you on tenterhooks last week with The Donald and his fit First Lady 'testing positive' for CV. You can amplify these PCR test results dozens of times to get any reading you want, remember? And no-one questions it because it's Cyanz.
The Donald is duly whisked off to Walter Reed Hospital at Bethesda where he is 'treated with therapeutics for a few days' while he runs the country from his command centre there. As expected, an orgy of hate is unleashed on the president variously by Black Lives Matter, Antifa, spittle-flecked Democrats, the demon-possessed media, Satan and his hordes, and all those precious darlings currently soiling themselves in Pedowood.
"Die!" "Die, Orange Person!" "And take that slinky wife to Hell with you!"
Trump Derangement Syndrome (TDS). Absolutely incurable.
Trump knows his enemies won't be able to help themselves, seeing him 'infected' with the 'killer virus'. More to the point, the world gets to see who these people really are with their invective. The Silent Majority watches.
Four days later, after more of Trump's presidential team also test positive, including daughter Ivanka, Trump strides out of Walter Reed hospital after three nights with a wave, a thumbs-up and a fist pump to the media.
Then it's back to the White House in the presidential chopper Marine One with the imprimatur of the Walter Reed medics, the best in the business. The president disembarks on the South Lawn to the consternation of the fake news media. Up the steps for the balcony scene. Like a Boss. Mask comes off. CNN, all in a lather.
The President breathes deeply with a little pantomime gasp, then gives the world the thumbs-up via the media which loathes him all the more.
Later Trump phones in from the White House: I feel great. Don't let the virus dominate your lives. We have amazing therapeutics. There will be a vaccine for those who want one but after the election. Sorry, but politics sometimes gets in the way!
Message to the world peoples: A 74 year-old overweight president just caught COVID and beat it in three days with 'therapeutics'. These are dangerous facts to the world looking on. The Silent Majority now wonders: Wait. Have we've been lied to all along about what this thing is?
YOU'VE BEEN LIED TO ABOUT EVERYTHING.
NO VACCINE FROM HELL IS REQUIRED
… and certainly won't be mandated under Trump.
Bill Gates tries to regain some ground. 'Rich countries' could be back and close to normal by the end of 2021 if a COVID-19 vaccine is approved soon. But the Food and Drug Administration (FDA) has been dragging its heels on the approval, which means, alas, the vaccine won't be ready in time for the November election.
The Pharma-shills at the New England Journal of Medicine cough up a hairball, sensing the COVID fear narrative slipping down the pan. They publish a paper calling for mandating a coronavirus vaccine, and outline strategies for how Americans could be FORCED to take it.
Good luck with that after Trump counters with a nationwide promise to make the COVID-19 'cure' he had at Walter Reed free to all Americans! And the bonus? China's up for the chop, but not in the way you imagine.
The Silent Majority watches. Takes note.
THE WIDER WAR
Declassification of hugely incriminating documents is occurring at the same time that Trump goads a reticent Biden into another face-to-face debate, which Biden ducks. Why? Because the documents just released now prove that Hillary Clinton framed Trump with a toxic brew of fictional Russia ties, and Barack Obama knew exactly what was happening, and so did Creepy Joe.
Desperate to deflect, the Cabal will resort to absolutely ANYTHING to remove Trump from office and dodge The Coming Storm, including assassination. All assets are now deployed but nothing's working, and as each measure fails, the wicked only expose themselves further.
They've tried Russian collusion, which not only failed but comically revealed Biden on tape telling Ukraine's then-President Poroshenko that the Eastern European nation would not get a $1 billion U.S. government loan guarantee unless it fired Prosecutor General Viktor Shokin, who was investigating Burisma Holdings, a natural gas extraction company whose board of directors included Hunter Biden, the vice president's son.
Oh, and Hunter Biden received a $3.5 million wire transfer from Elena Baturina, the wife of the former mayor of Moscow, you know, like you do.
The Dems tried impeachment. Failed. They tried COVID, lockdowns, social distancing, masks, riots (look at these idiots), burning down cities – all failed. Then Trump 'got COVID', emerged from hospital four days later feeling better than ever, monitored by top doctors, and he's back on the campaign trail.
PANIC!
The latest tactic is to invoke the 25th Amendment to have Trump forcibly removed from the presidency on health grounds. Or maybe Biden to make way for Kamala Harris. Good luck with that.
Now there's Democrat ballot frauds – here, here, here and here. The Silent Majority watches. See for themselves what kind of people are trying to get back into power. The Beast squirming in its death throes as Trump fulfils the promises he made to the country four years before. The action is only just beginning.
The Silent Majority is watching even in other lands, because they know that if America falls, the world falls. Beyond Trump, there is no Plan B, at least on a human level, to save the world from a technocratic, totalitarian nightmare.
You've seen their plans brought into the light over the past months. Track and trace. Can't enter a shop without the app and a muzzle. The Vaccine from Hell. 5G tracking. Drones. Can't fly without a vaccine passport. Plod at your door about your Facebook posts. A rod up your nozzle. Crematorium outrages. A militarised police force smacking your head in. Snitchy neighbours. Merits and demerits for speaking out against Facebook or Twitter. You know where this ends up.
The cure ripples out from America, or there's no cure at all, and you're at Revelation 6:7.
PUSHBACK
The great news? The Great Awakening is catching fire everywhere!
The head of the UK's vaccine task force is compelled to clear up the public's 'misguided' perception of the programme's aim. Less than half the UK population can expect to be vaccinated against coronavirus, says Kate Bingham. Jabbing everyone was "not going to happen." "We just need to vaccinate everyone at risk." So, just 50% of us now to save from Bill Gates's mRNA Vaccine From Hell. Meanwhile…
Orthodox Jews burn face masks in New York.
A Madrid court rejects government orders to lock down the Spanish capital, preventing cops from issuing fines. Coronavirus measures are 'impacting on fundamental freedoms'.
Texas indicts Netflix on criminal charges for 'promoting lewd, visual material depicting a child' (Cuties).
Outrage over plans for further baby murders, even after birth.
Investigations into the 'John Roberts' of Epstein flight-log fame, and why does Chief Justice John Roberts have a black eye?
The Church of England exposed for forgiving paedophiles and allowing them to continue working with children.
Over 200,000 sealed federal indictments becoming unsealed.
Anthony Wiener's laptop.
Anthony Wiener's laptop.
Anthony Wiener's laptop.
More tea, Vicar?
PREVIOUS REPORTS IN PHILLIP'S WW3 SERIES
SITUATION REPORT PART 1 – COVID SUMMARY

SITUATION REPORT PART 2 – DEEP STATE SUMMARY

SITUATION REPORT PART 3 – THE ENEMY BECOMES DESPERATE

SITUATION REPORT PART 4 – OPERATIONS ONGOING: EYES ON

SITUATION REPORT PART 5 - THE DAM IS BREAKING, ENOUGH MUST SEE

SITUATION REPORT PART 6 - AUGUST WILL BE 'HOT' – MASKS AT THE READY!

SITUATION REPORT PART 7 - WELCOME TO THE RECKONING. IT'S GOING TO BE BIBLICAL
SITUATION REPORT PART 8 - AUGUST ON FIRE. DEEP STATE IN TOTAL PANIC
SITUATION REPORT PART 9 - BOOMS ARE JUST THE BEGINNING. THE WORLD IS WATCHING
SITUATION REPORT PART 10 – THE ELECTION INFECTION. THE SILENT MAJORITY IS SILENT NO MORE
SITUATION REPORT PART 11– DELETE THE ELITE! NEVER STOP YOUR ENEMIES WHEN THEY ARE DESTROYING THEMSELVES
SITUATION REPORT PART 12 - THE BATTLE COMMENCES. TWO ROCKY MONTHS AHEAD, THEN 'E' DAY!
SITUATION REPORT PART 13 – ALL IT TAKES FOR EVIL TO TRIUMPH IS FOR GOOD MEN TO DO NOTHING
SITUATION REPORT PART 14– IF YOU'RE NOT TAKING FLAK, YOU'RE NOT OVER THE TARGET
SITUATION REPORT PART 15 - CHERRIES ON THE CAKE. WHAT KIND OF FREAK SHOW IS THIS?
SITUATION REPORT PART 16 - RED CASTLE! ALL ASSETS DEPLOYED!
WANT TO JOIN THE RESISTANCE?
Credence has a research group on the uncensored platform MeWe. It's easy and fun to use, and you'll be part of the action as it unfolds in real time.
Here's how to join:
Go to www.mewe.com. Set yourself up with a personal profile complete with pretty picture. Notice it says FREE FOREVER, so don't sign up for the premium thing, and skip the free trial.
Then enter https://mewe.com/join/credencehealth in your browser (not the MeWe search window!) and apply to join. Admins will then add you to the group.
Bring all your friends with you. Hundreds have done so already, so if you're not sure how to do it, any one of your colleagues on this group will be only too happy to help.